Missoula MT
6.11.2013. Something different: we started the day at the Montana Antique Mall on West Railroad. Interesting but not much different from every other antique mall, except with a western flavor... lotsa late cowboy junk.
So we proceeded on to North Higgins, where there were artsy shops and places to stop for snacks. We mostly just looked, although I did break down and buy some wooden earrings by a local crafter at our last stop.
What next? We decided to drive out to the Missoula Historical Museum. We enjoyed the little museum and then the "forestry interpretive center," with its logs, and trains, and transplanted sawmills and fire watchtower. It's not that we were really so much into the history, but it was a beautiful day just to tramp around outdoors.
It also had a big iris garden. Sample below (note the bee lower-center, heading for lunch):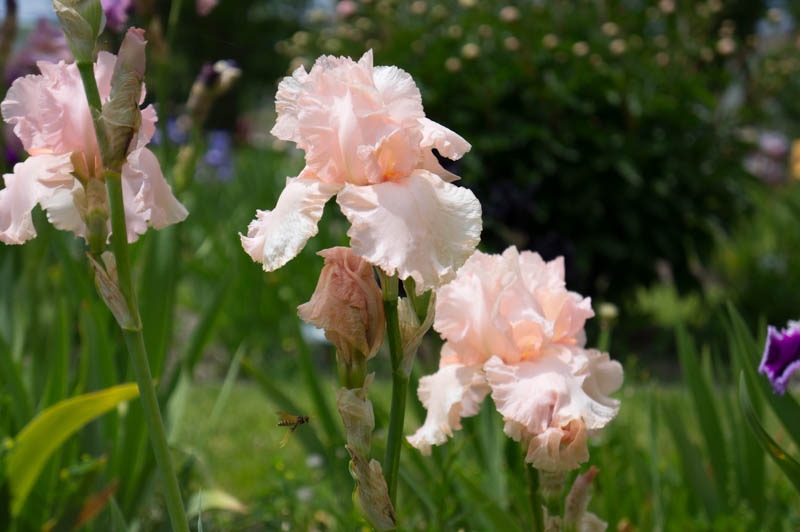 Overall, Missoula is a fun place. Given the number of vegetarian eateries and bicycle lanes, it might be a liberal hotspot too.