Roadtrip: Santa Fe NM (Five Things)
10.20.2014. As you can see from the map above, we didn't travel very far from our campsite today. Five things:
1. Yes, New Mexico is about enchantment. In Santa Fe, anyway, there are interesting creatures in every corner blessing your day with a smile. This one outside the reception area of our residence: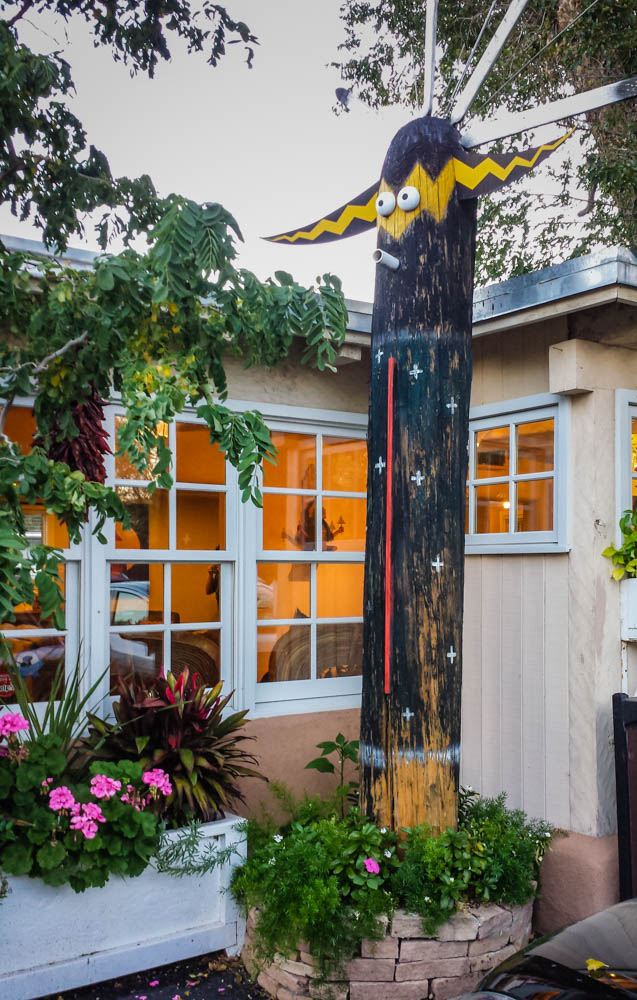 2. The enchantment was catching, so early this morning I pulled out my cloth and my notes from Jude Hill's "Patchwork Beasts Workshop." Ideas are percolating.
3. The International Folk Art Museum is truly one of my favorite places in the world. Thousands upon thousands of small folk art dolls, textiles, and devotional works are amassed in glass cases, arranged in entertaining tableaux. For me it expresses pure delight -- the result of craftsmen setting out to reproduce the heart of their society in miniature, to build community, to speak their devotion and thanksgiving, to instruct the young.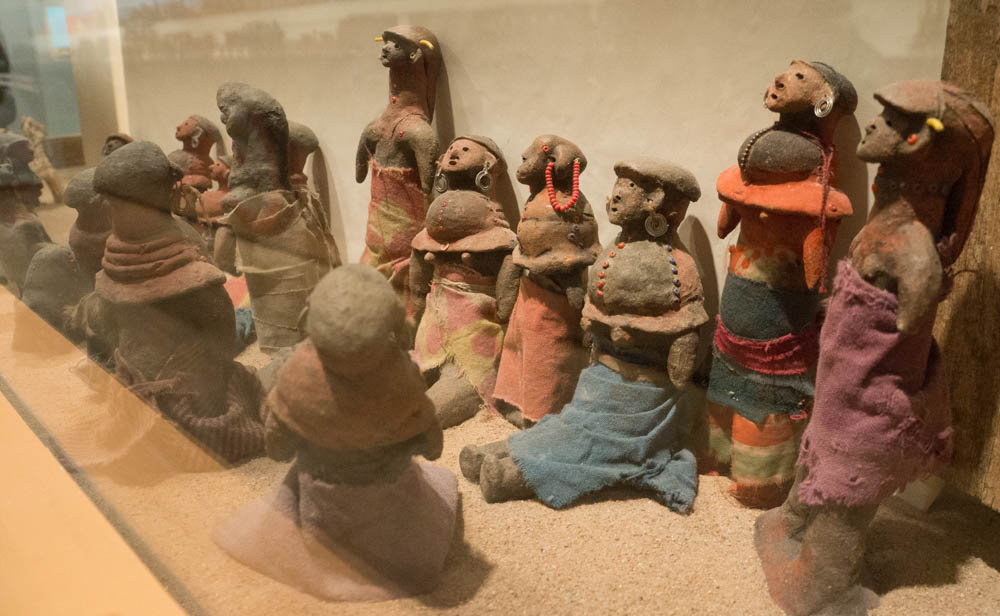 4. After lunch at the Museum Hill Cafe, we walked across the sculpture plaza to the Museum of Indian Arts & Culture. What caught my eye first was the display of Storyteller figurines: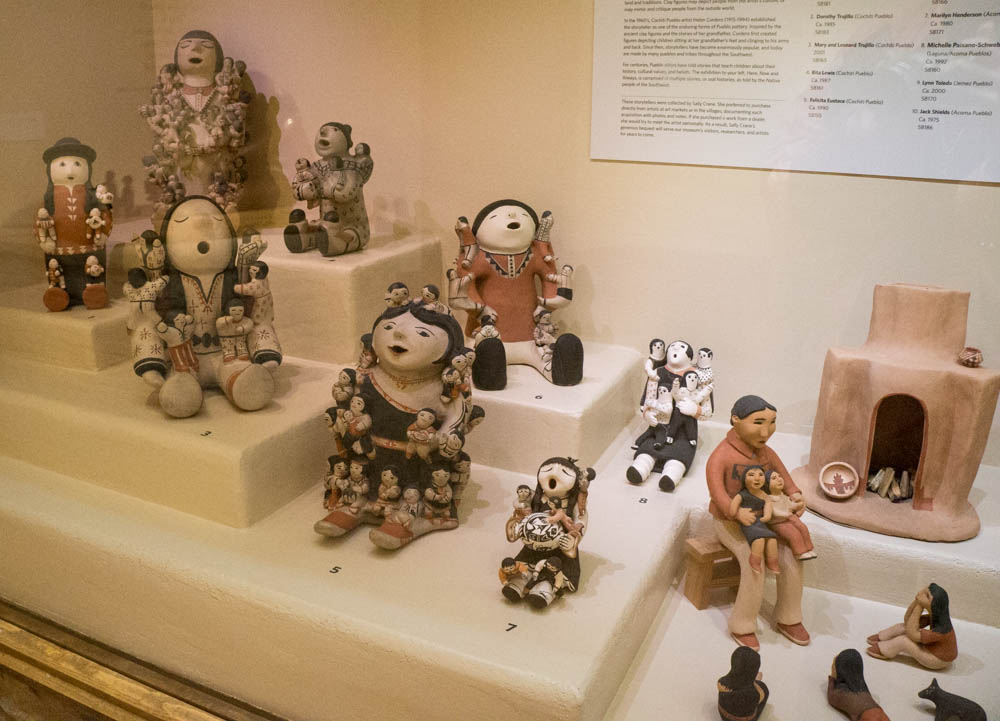 5. I let myself go wild in the Folk Art Museum bookstore. And I bought a scarf.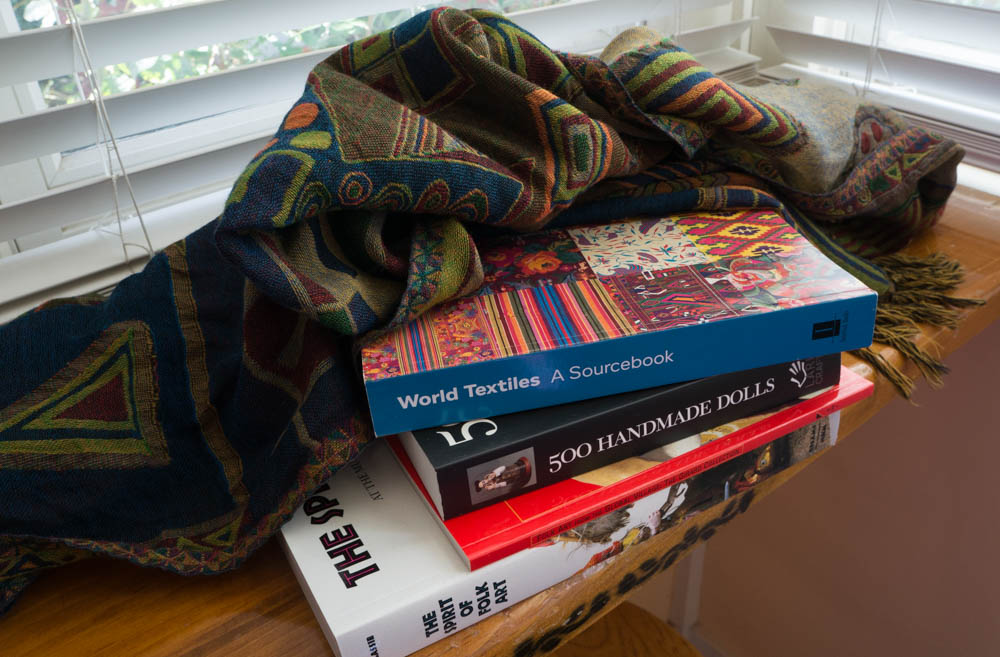 Now... wine and looking over a menu from a food delivery service. I do enjoy the lunches out but eating in at night -- with our books and our inspiration -- that's vacation!
***