Roadtrip: Santa Fe-Taos NM -- Five Things
10.23.2014. I did this really quickly. SO many photos, so much beauty, so many great thoughts, but... trying to keep up with ourselves...
1. Back on the road today with a 244-mile scenic loop from Santa Fe to Taos (via Tierra Amarilla) and back (via Chimayo). The straight lines on the Google Locator map above shows where "Mother" lost touch with us and had to extrapolate.
2. Jim fell in love with the yellow trees (New Mexican version of autumn). Some were the classic quaking aspen, but many were just "whatever."
3. The Red Rocks up on Rt. 86 are the main point of awesomeness, but it's really hard to get a good photo.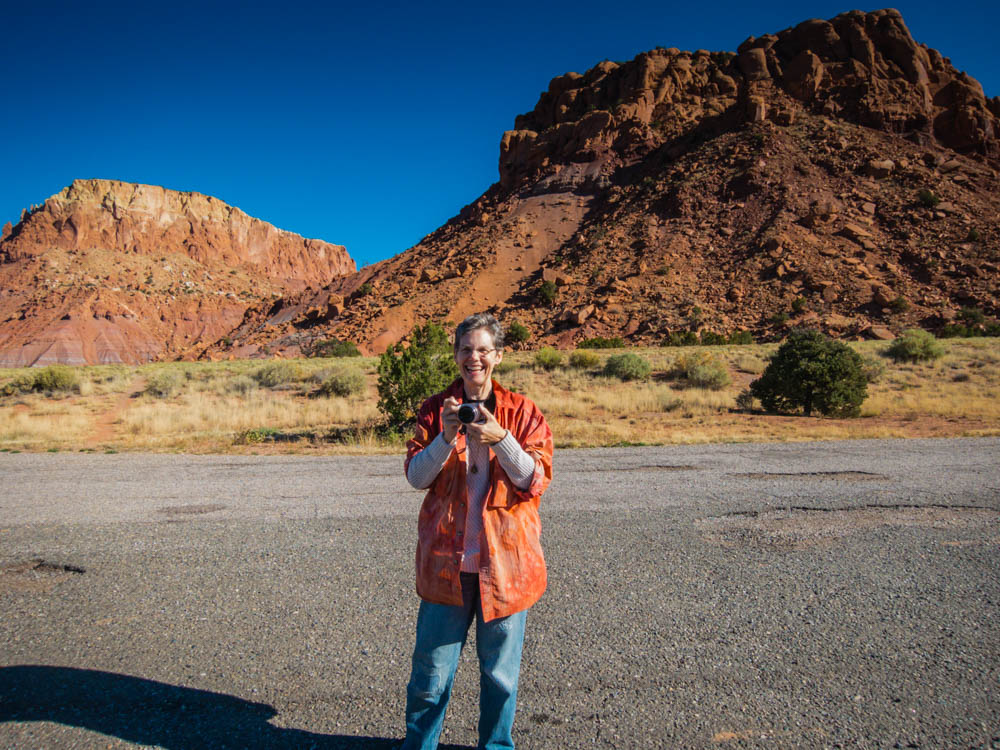 4. Driving from Tierra Amarilla to Taos, we got up above 10,000 feet. Lovely lonesome road.
5. We passed through the little town of Chimayo on the way back to Santa Fe. I had intended to stop at a weaving shop, but opted instead for the "Santuario," a wonderful little chapel that lays claim to many miracles. A peaceful spot to absorb the gorgeous energy of this area.
***