Roadtrip: Salida, Colorado-- Five Things
Sunday, 10.25.2014.
1. Lovely to have a deep sleep and wake up to sunrise in the mountains.
2. It's a low-travel day, just hanging out at the lodge and in the village of Salida. A photo of the countryside:
3. This wide valley is prosperous (compared to what we saw in New Mexico), due to ranching and a growing sports and arts tourism industry. Salida is a lovely little arts town -- nothing pretentious -- a nice break from Santa Fe. After our big breakfast we weren't hungry enough for a restaurant lunch, so we stopped at the Safeway and bought enough deli to eat lunch and dinner in our room.
4. This afternoon we played a bit with the goats. In the photo below, I was making friends with one, while Jim caught another sniffing my butt.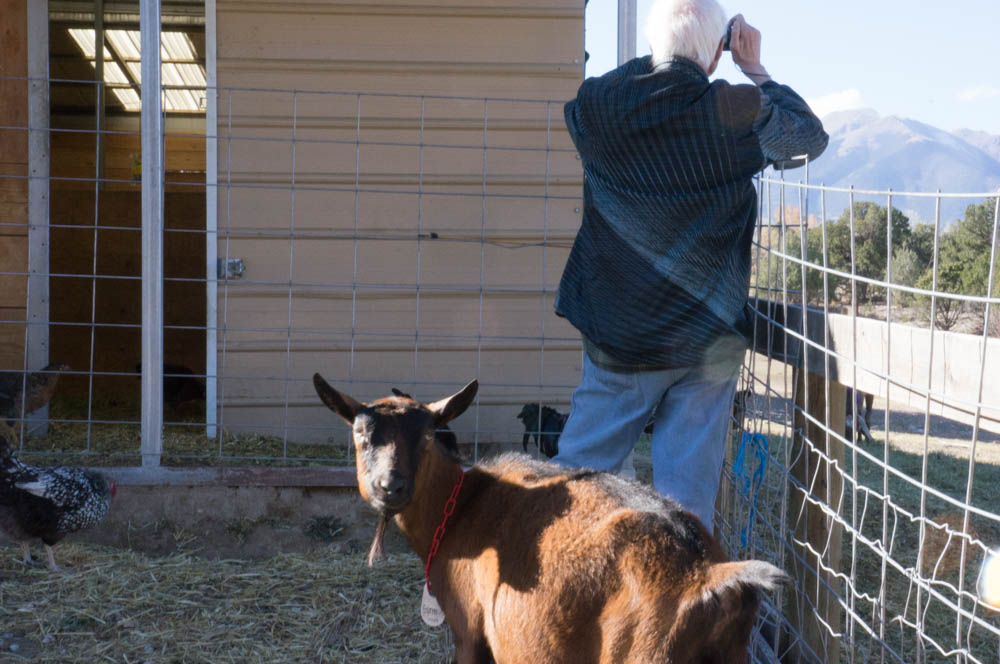 The watchguard llama:
5. There's a DVD library here, so we're watching "Dances With Wolves."
***