Roadtrip: Hastings NE to Galesburg IL via IOWA
Wednesday, 10.29.2014.
1. 490 miles today, nearly every mile on US 34 (like yesterday... only more.)
2. Good morning, Nebraska! We woke up early and were happy to beat it the hell out of our dreary motel. Snapped a photo when I decided I needed some breakfast food (Chex mix) out of the back seat "cafe":
3. As the sun rose, we stopped to clean yesterday's bugs off the windshield. Another photo opp:
4. I think this must be Iowa -- a backward view in the side mirror. Iowa is more rolling than Nebraska.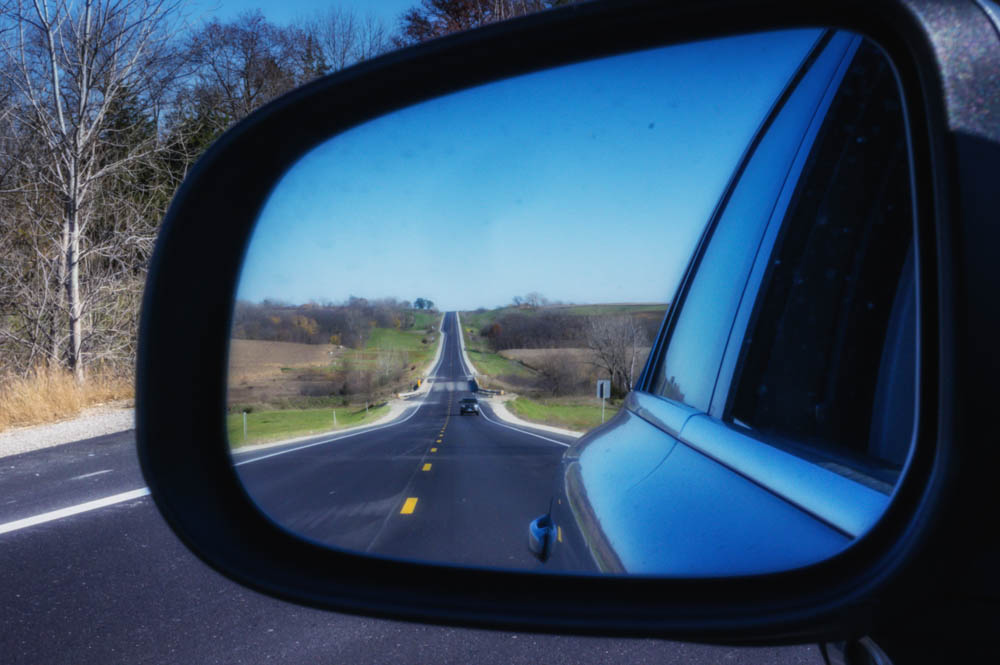 Toward the end of the day, the beauty of Iowa began to blur at the edges:
5. We're at a lovely national-chain hotel, odor-free and with lights by the bed, and a little sitting area. Luxury. Tomorrow we start our two days of pedal-to-the-metal road fever. Home is calling.
***