Stitching: Shaped Cloth-Weaving Experiment
Friday, 11.7.2014. I'm going with the flow in this between time twixt roadtrips. Maybe I should label this road-intensive autumn as "inspiration" and "regeneration" time, rather than "production" time. The photo shows yesterday's experiment in "shaped cloth weaving," from another of my Jude Hill courses: Cloth to Cloth (Basic Quilt Weaving).
I used a bowl to draw 8" circles on a scrap of white linen tablecloth and on the sleeve of an indigo-dyed silk blouse. I cut 8 slits in the blue circle, an inch apart. Then I cut the linen circle in 8 1-inch strips.
Wove the white strips into the blue. Had to keep it carefully pinned to keep the strips snug. Basted around the edges.
Then I added a backing -- a scrap of white cotton harem cloth (like cheesecloth). Finally I backstitched through all layers around the circumference.
This is "just the beginning" -- a base for something else... or a design element in a larger project.
I like checkerboards. I like how they bring order to chaos, and hold everything together. An old drawing: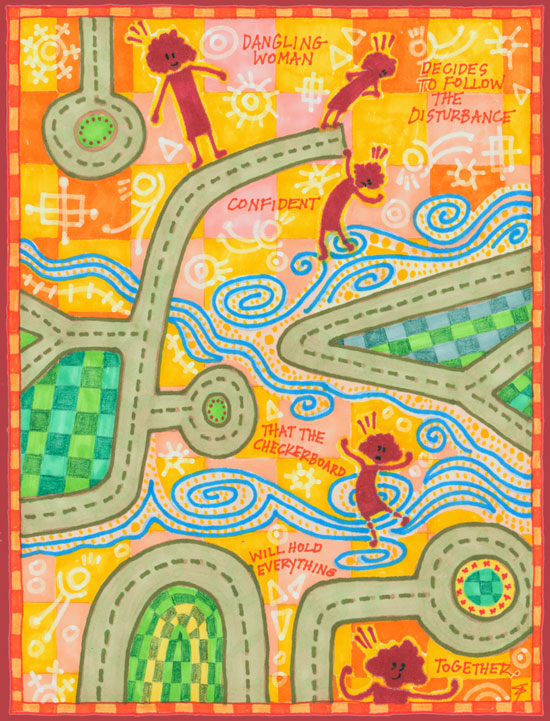 ***