Work In Progress: "Red Project"
Sun, 3.13.2015. (Cont'd from 2.15.15) Slow progress. Some silliness. Dyed some light-weight cotton lawn material for the backing. Trying to work on some "easy" whimsical animals. I have no relationship with cats or dogs, so I guess stitching birds is my challenge. I like the bird above because I used roses cut from other material for her "bouffant."
A face (below). The eyes slow me down. Then I had to fill in the teeth. I'd like to be a little "sketchier," but I tend to be too literal.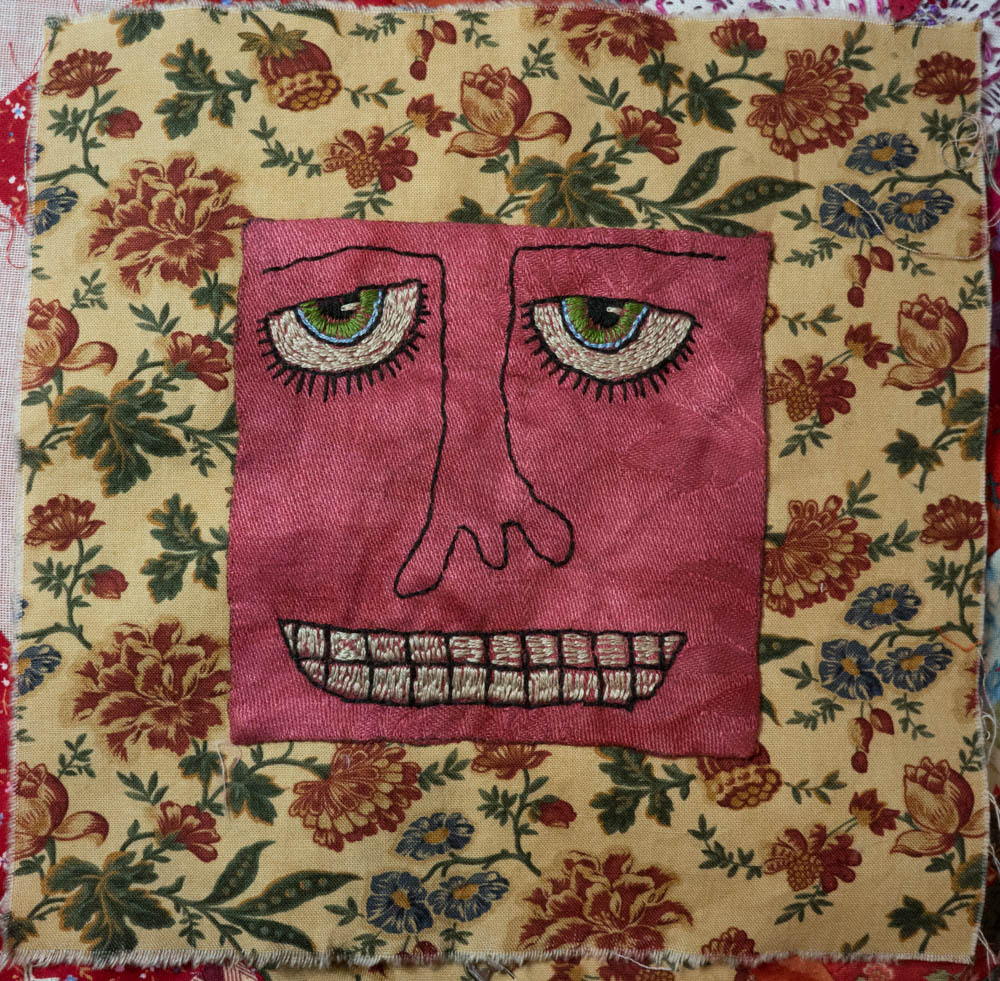 A sunburst-y kind of thing (below). I'm practicing a more casual running stitch style, but it winds up looking like a bad attempt at perfection.
Two friendly birds (below). A two-piece shape, with circle eyes and triangle beaks seem to be the essence.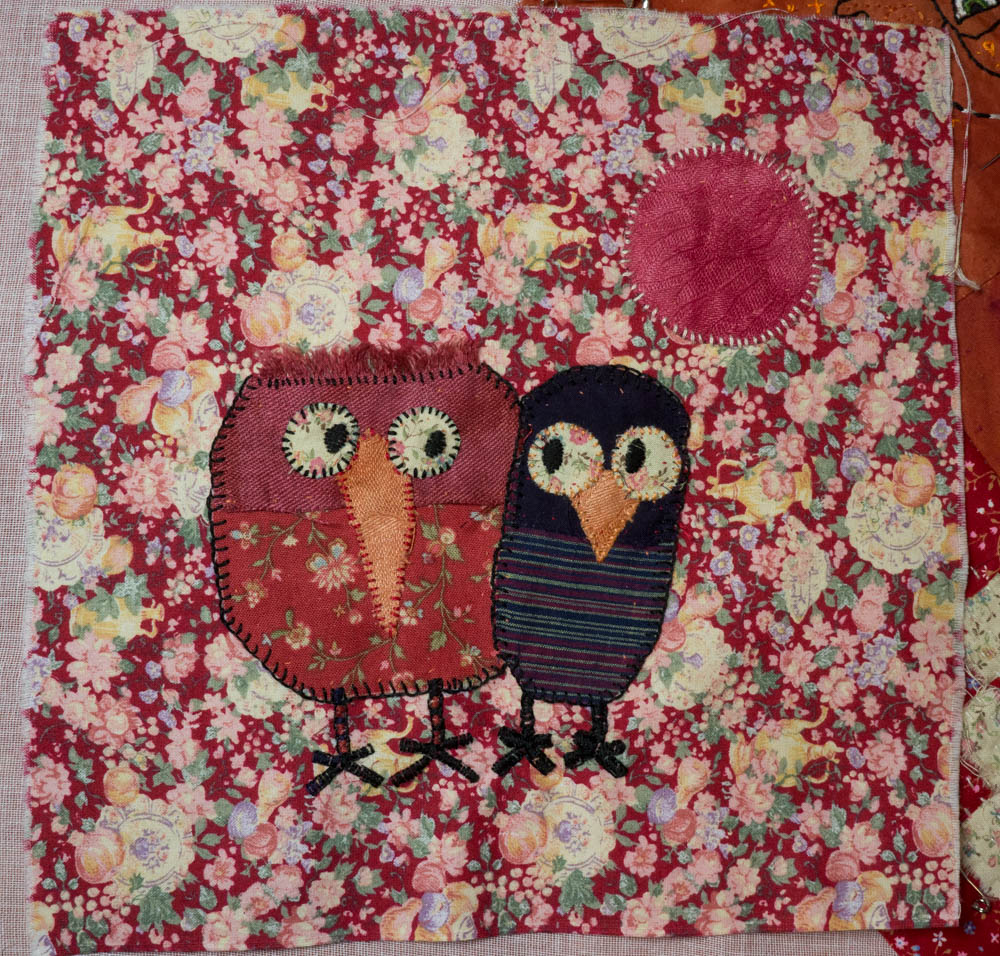 This is taking me forever. [Continued here>>>]
***