Mad in Pursuit Notebook
Today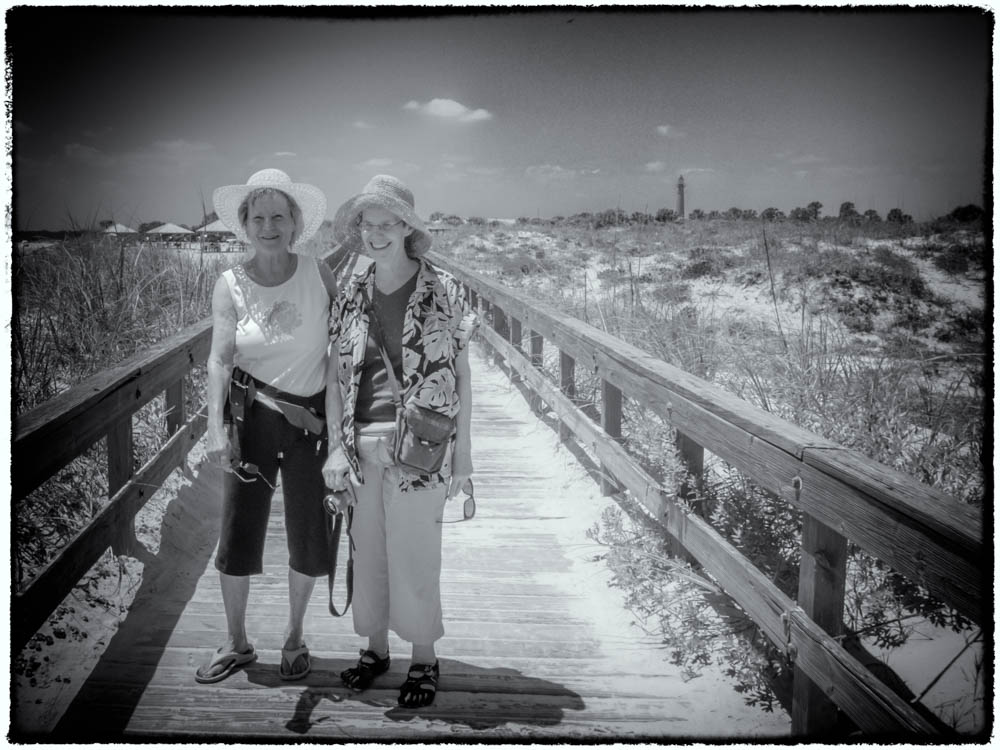 Recommended: Writing Buddies
Feb. 1, 2017. Finding a writing buddy is standard advice for writers. I've had plenty of beta readers over the years -- friends willing to read drafts and make comments -- and they are treasures. And years ago, I would read my work to Jim as he drove the car on long trips. I took half a dozen writing courses where participants had to read aloud, but listening to others was always the penance I had to endure before I got my turn.
How intrigued I was to learn that Pat, my trusted friend (and patient beta reader of every draft of Breakaway Beads), was interested in writing a memoir. While she had told many family stories through video and scrapbooking, some of her tales needed the depth that only the written word could provide.
I recommended the audio version of Writing Down the Bones by Natalie Goldberg. That was two or three years ago. Fast forward, and she's desconstructing a popular historical romance to copy how the author handles backstory, dialogue, and exposition. The pages of her memoir are piling up.
At the same time, I'm in the throes of revising a traveler's tale based on the experiences Jim and I had in Pakistan and China, in 1992.
So, while we're both motivated and putting aside time for our projects, we can sit on the phone for two hours at a time reading and re-reading chapters to each other.
Pat and I come from very different backgrounds. My schooling steeped me in literature (whether I liked it or not) and every ten to twenty years I go on a writing bender (early 1960s, early 1970s, early 1990s, and since 2008). Seems like I've been a student of writing craft since grade school.
On the other hand, Pat grew up in a public school atmosphere where she was never pushed into reading or writing, got channeled into phys ed, and then worked as a small-businesswoman creating her own aerobic dance enterprise. But she has caught up with me fast! Her writing has flow and power. On the flip side, she's also a great listener. Her observations (a jarring word, a distracting image, a loose end) are always spot on.
I guess I'm writing this to say, "Yeah! Find a writing buddy!" Someone to hear your voice -- that private, vulnerable voice, with longings to be public. Someone who knows how to listen and ask good questions, but doesn't put you on the defensive. Someone you trust to understand when your voice breaks with emotion and you can't finish your sentence.
But yes, there is serendipity involved. It's like finding a boyfriend, I guess (something I didn't get the hang of till all my friends were married). You have to have your antennae up to catch the signal and the timing has to be right. But it's worth the risk.
***
---
THE SUDDEN SILENCE: A Tale of Suspense and Found Treasure (2015) Thailand: lovers of ancient treasure tangle with international black markets. Delia Rivera pulls Martin Moon back into the game and their quest turns deadly. In paperback and Kindle editions.
TRIBE OF THE BREAKAWAY BEADS: Book of Exits and Fresh Starts (2011) Time after time, Mary asks herself: Do I go or do I stay? She finds her power in her ancestors: Smart women turn discontent into action. An illustrated memoir in paperback and Kindle editions.
PASSION AND PERIL ON THE SILK ROAD: A Thriller in Pakistan and China (2008) The twin forces of revenge and redemption drive Nellie MacKenzie and Taylor Jackson on a crazed adventure into the heart of Central Asia. They grapple with issues of ethics, trust, rage, and bitter heartbreak -- as well as the intrigue of the international antiquities trade. In paperback and Kindle editions.
Connect:

All pages in this website by Susan Barrett Price are licensed under a Creative Commons Attribution-Noncommercial-Share Alike 3.0 United States License. [The snowstorm image at the top of this page came from Wikipedia, under a Creative Commons license.]