Mad in Pursuit Notebook
Today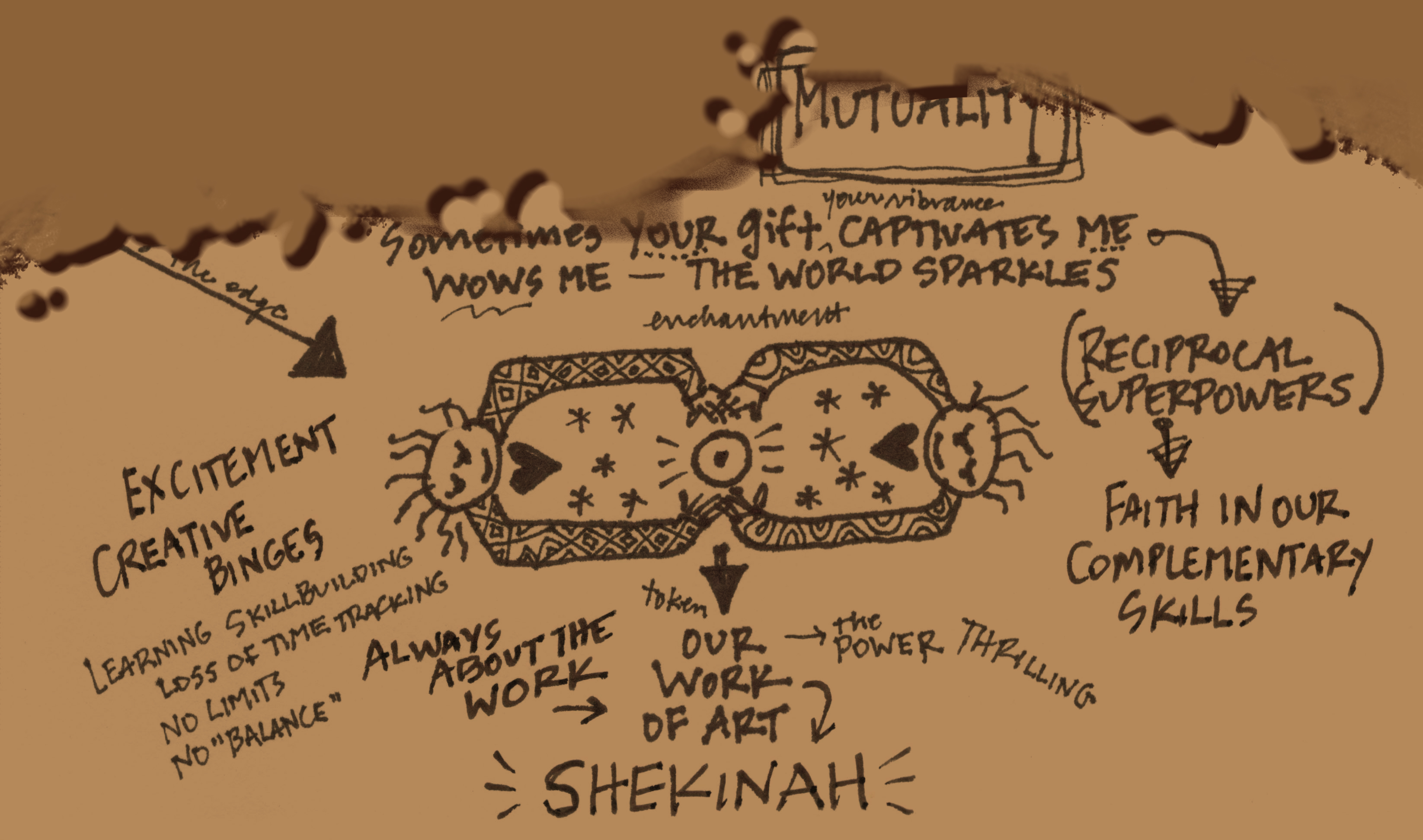 Monastery of Artful Delights
Oct. 27, 2017 Pat visited for a few days, then Kathleen did. We had wonderful times sitting at the table overlooking the lake, sharing our interests and skills. Work was our play. We explored family tree making, Lightroom, polymer clay, Dremel tools, pumpkin carving, memoir writing, music, and more. Our cabin is full of folkart inspiration from around the world and a hoard of tools and supplies. Work as play comes easy.
For years, I've thought of our home as a "monastery": an isolated place perfect for study and contemplation. A loving refuge from the world.
With Pat and Kathleen, I got a glimpse of our retreat expanded to others. "Bring something to work on that you don't mind sharing." It's not a bootcamp and neither Jim nor I are gurus. It's easygoing conversation while exercising curiosity, skillbuilding, and problem-solving. I think it also happened years ago when young Brendan spent a month with us to help catalog art. He taught as much as he learned.
It's not quite co-work, not a maker space. Maybe closer to a knitting circle or quilting bee. It's how I might like to fill the niche others use to play bridge or golf.
When I went searching for a graphic to illustrate this entry, I remembered a doodle about the power of sitting at the table with someone who was really working their gift. The joint result was "shekinah" -- a divine presence settling over us. Yeah.

***
---
THE SUDDEN SILENCE: A Tale of Suspense and Found Treasure (2015) Thailand: lovers of ancient treasure tangle with international black markets. Delia Rivera pulls Martin Moon back into the game and their quest turns deadly. In paperback and Kindle editions.
TRIBE OF THE BREAKAWAY BEADS: Book of Exits and Fresh Starts (2011) Time after time, Mary asks herself: Do I go or do I stay? She finds her power in her ancestors: Smart women turn discontent into action. An illustrated memoir in paperback and Kindle editions.
PASSION AND PERIL ON THE SILK ROAD: A Thriller in Pakistan and China (2008) The twin forces of revenge and redemption drive Nellie MacKenzie and Taylor Jackson on a crazed adventure into the heart of Central Asia. They grapple with issues of ethics, trust, rage, and bitter heartbreak -- as well as the intrigue of the international antiquities trade. In paperback and Kindle editions.
Connect:

All pages in this website by Susan Barrett Price are licensed under a Creative Commons Attribution-Noncommercial-Share Alike 3.0 United States License. [The snowstorm image at the top of this page came from Wikipedia, under a Creative Commons license.]