Feb. 19, 2023. My mother told me that my grandmother Kitty Mom dated Francis Barrett before she was swept off her feet by his brother Tom. Indeed, here is a photo of them looking like sweethearts.
But there is no lore as to how they met. They both lived in Holy Rosary parish, but the Barrett siblings were years older than the Flanagan kids. They were unlikely to have met on the playground.
But look at a map. In 1908, Francis Barrett was a clerk at Norvell-Shapleigh Hardware Company on Washington Avenue, between Third and Fourth. [image below, source]
Eighteen-year-old Kitty Flanagan was an operator at Bell Telephone on 920 Olive Street, just a few blocks to the west. [image below]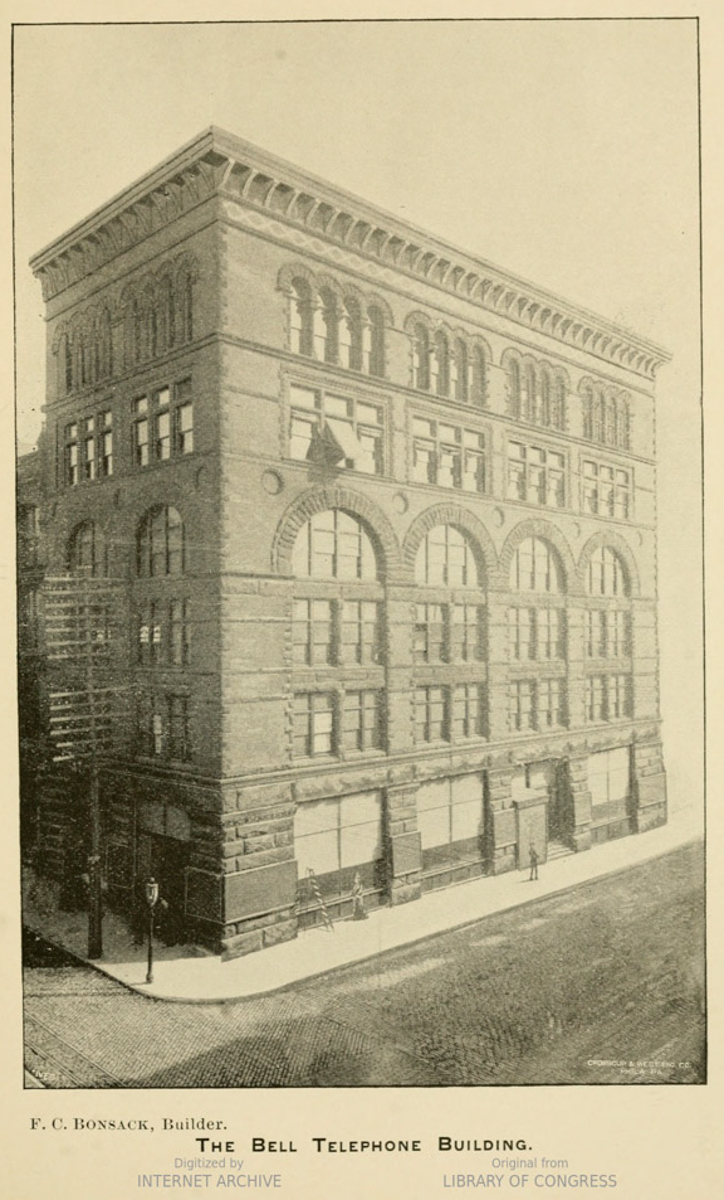 Aha! They both would have taken the streetcar home every evening to the same neighborhood. (You can see the streetcars on the photo of Norvell-Shapleigh above.)
There were many streetcar lines originating in downtown St. Louis. As you can see on the 1915 map below, the Natural Bridge line would have taken both of them closest to home. But they may have transferred there from another line. So many mysteries!
Still, it doesn't take much imagination to picture the petite and gregarious Kitty Flanagan striking up a conversation with the 24-year-old bachelor. Huddling together during the evening rush hour, they would discover all they had in common, from living in the shadow of  brilliant older siblings to maternal roots in the poor Irish county of Mayo.
I could move my story along.
FOLLOW me on my Facebook page, share this post to your friends, and....