resources: sound art & radioscapes
Mad in Pursuit: Living the art life
Radio >

sound art resource page
It's got a vibe but ain't music. It's got a voice but ain't talk. Where I live, in Great Lakes America, at the ass-end of the Third Coast, radio provides journalism, faux-journalism, bloviation, and Jesus. But somewhere else, far far away, realism and purpose yield to play. Freed from the shackles of News (and Good News), the "psychic engineers" of fringe radio are the expressive Avant-garde romantics who ride by mythic night. They don't necessarily use radio and sound productions as "media" but exploit the visceral impact of sound itself on our souls. The intertwining of meaning and static (signal and noise) becomes as complex and evocative as a Jackson Pollock painting or or as graffiti in an abandoned factory district.
This page was initiated from the superb conversation on Transom, led by the wireless imagination of Gregory Whitehead. Updates will continue.
sections: sites | books | manifestos | artists | oddities | comment?
AIR (Art on AIR.org). an Internet art radio station created to provide art talk programs, experimental music and other music surveys and DJ sets, historic recordings and interviews, public programs from cultural institutions and partners around the world, poetry, radio theater, audio art, and other sonic surprises. Includes an archive of historic audio.
As Long As It Takes: A Magazine of Sound Poetry. Inspirational listening from the electrostatic avant-garde. Recommended by Allen Weiss.
Creative Research into Sound Arts Practice (CRISAP). This website is more of an "about" website than a performance space. Recommended by Allen Weiss.
free103point9. A New York State-based nonprofit arts organization establishing and cultivating the genre Transmission Arts by promoting artists who explore the idea of transmission or the physical properties of the electromagnetic spectrum for creative expression.
New Adventures in Sound Art (NAISA). Based in Toronto. Lots going on, including the Deep Wireless conference that has inspired and nurtured many a sound artist. 2008 Program Audio Archives.
New American Radio. An important source of radiophonic creation in the United States. Created in 1981, NAR has commissioned more than 300 pieces of radiophonic creation around the world.
Shake Rattle Roll. Radiophonic Creation Day on 23 May 2009 -- 24 hours of radio art with 40 performers from 12 countries.
TextSound: An online Audio Publication. Lots of poetry rendered in sound. Recommended by Allen Weiss.
UbuWeb. UbuWeb is dedicated to "all strains of the avant-garde, ethnopoetics, and outsider arts." The sound archive provides an amazing range of listening to the greats.
Originally recommended by Gregory Whitehead and Allen Weiss (from his course "Sound and Image in the Avant Garde" course at NYU).
Wireless Imagination: Sound, Radio, and the Avant-Garde
by Douglas Kahn (Editor), Gregory Whitehead (Editor), Histories of Sound Once Removed (Author)
Experimental Sound and Radio
by Allen S. Weiss (Editor)
Breathless: Sound Recording, Disembodiment, and the Transformation of Lyrical Nostalgia
by Allen S. Weiss
Phantasmic Radio
by Allen S. Weiss (Author) "What does it really mean, 'To hear death in his voice?...'"
Varieties of Audio Mimesis
by Allen S. Weiss
Sound Theory, Sound Practice (AFI Film Readers)
by Rick Altman
Writing Aloud
by Christof Migone (Editor), Brandon LaBelle (Editor), Christof Migone (Author)
Silence: Lectures and Writings
by John Cage
Radio Memory (Audio Issues)
by Carmen Cebreros Urzaiz (Author), Bastien Gallet (Author), Brandon LaBelle (Editor)
The Soundscape
by R. Murray Schafer (Author)
Radiotext (E)
by Neil Strauss (Editor), David Mandl (Editor), Bart Plantenga (Author)
Ether: The Nothing That Connects Everything
by Joe Milutis
Dumbstruck: A Cultural History of Ventriloquism
by Steven Connor (Author) "My voice comes and goes..."
Noise, Water, Meat: A History of Sound in the Arts
by Douglas Kahn
Sound Art: Beyond Music, Between Categories (Book & CD)
by Alan Licht (Author), Jim O'Rourke (Introduction)
Sound States: Innovative Poetics and Acoustical Technologies
by Adalaide (ed.) Morris (Author)
Playing with Words: The Spoken Word in Artistic Practice
by Bob Cobbing (Author), Laurie Anderson (Author), Trevor Wishart (Author), Cathy Lane (Editor)
Kunstradio: Radio Art Manifesto
La Radia (1933) by F. T. Marinetti and Pino Masnata
Gregory Whitehead. Sound works. Also at PennSound and at UbuWeb above
Anna Friz. A sound and radio artist, writer and scholar who divides her time between Toronto and Montréal. From the childhood fiction of "the little people in the radio" to documentary remixes of live political events, she creates dynamic, atmospheric works equally able to reflect upon public media culture or to reveal interior landscapes. MySpace page, with samples.
Darren Copeland. A sound artist and composer, Darren Copeland is also the Artistic Director of New Adventures in Sound Art (NAISA), which produces electroacoustic and experimental sound art events in Toronto (Canada).
Jim Andrews. [Gotta get a shockwave plug-in to listen]
Joan Schuman. Sound essayist: Desert Trains of the Nomad Space, captures the complex harmonies of freight trains in the Arizona desert. Radio~Sound~Art is a Transom sound-essay about radio art
Susan Stone. Multi-faceted radio documentarian and sound artist. Archival audio here: Speaking of Music at the Exploratorium in 1991 (May 23, 1991). Per Gregory Whitehead: "the program should be required listening for all aspiring radiomakers... listening back to heat and viscera, I am thrilled all over again by the open form, the play of associations, the lack of the Patronizing Hand Holder, the celebration of texture and tone."
Radiolariax. Signal and wave hunting. Weird VLF, VHS and other signals, plus a how-to on making receivers from old devices.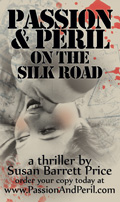 Experimental Music & Soundscapes
Stillstream. 24-hr ambient radio. "not the normal shit"
Quarter Bit-The Antarctica Files. Intimate sound journey from Antarctic field recordings. (Free album download) More at public spaces lab.
Photo above: George Mason, Fredonia NY, 1913 (our collection)