Jan 25, 2023. My book Kitty's People is a biographical novel—a tricky genre. It's a biography, so the characters, plot twists, and settings are constrained by known facts. But it's also a novel, so the snarl of factual threads can be teased apart, organized, and woven together with imagination.
When I began, I had a few bits of information about my grandmother's parents—the primal couple. Their meeting should kick off the whole saga. Here's where facts meet logical inferences and where inferences meet imaginative leaps.
Fact. Both Irish immigrants, Moses Flanagan and Margaret "Maggie" Keville married in Chicago in 1888.
Fact. In 1885, Moses Flanagan, already a U.S. citizen, was listed in the City Directory as a "conductor," boarding at 3862 Cottage Grove.
Fact. Margaret "Maggie" Keville arrived in 1884. The endpaper of an autograph book that belonged to her is inscribed "Miss Maggie Keville 4146 Cottage Grove Av"—just three blocks from Moses.
Aha! They lived on the same street on Chicago's south side. Who knows when she wrote that address, but it was something to work with.
Research. When I went googling for old photos of Cottage Grove Avenue, I got another clue: cable cars!
I spent a Sunday afternoon investigating the Chicago cable car system. In 1882, The Wabash/Cottage Grove Line of Chicago City Railway replaced the old horse-drawn trolleys. The system originated at a huge powerhouse on Cottage Grove and 55th Street. Miles of underground cable pulled the three-car trolley north on Cottage Grove to 22nd Street. Then it zigzagged up to Jackson Park at Wabash and Madison, where it looped back.
Inference. Living on Cottage Grove, Moses was likely a cable car conductor on the Wabash/Cottage Grove Line. It made sense.
Imagination. This had to be where Moses and Maggie met, I just knew it! I had no facts telling me Maggie was a live-in domestic like many Irish women of the times. I could picture her needing to ride the trolley to a job. The cable cars cost a nickel, so riding one was not a casual thing. [Image below from Chicago Tribune.]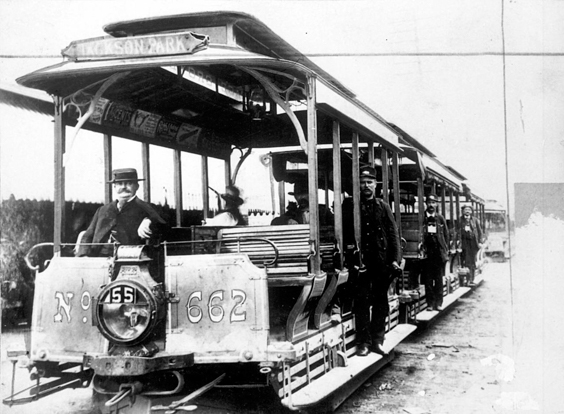 Question. How could I dramatize the meeting of these two? How do I set them up for the events I know will unfold over the next few decades?
Fact. Moses's trade was carpentry. Beyond his brief sojourn as a cable car conductor, he made his living working in planing mills. Planing mills employed complex steam-powered equipment to turn lumber into refined woodwork for the building projects of the Gilded Age.
Inference. His expertise in these big operations allowed me to think of him as one of those immigrant-optimists, enthralled by the American dream. Anything was possible with enough engineering, manpower, and vision.
Imagination. Moses's long history of success in the planing mill industry made me give him a sunny personality. He'd be the kind of trolley conductor who'd know everyone's name.
Facts. Maggie came from the poorest county in Ireland. She watched her older sister die a slow death from tuberculosis. Her father died from typhus, another scourge of the poor.
1880s Chicago was filthy, clogged with street-level trains and horses, smelling of stockyards and horse dung, overrun with new immigrants and their diphtheria-ridden children.
Imagination. I gave Maggie a darker, more cautious personality, but allowed her to be charmed by Moses's enthusiasm.
Fact. It took lots of digging to surface birth information on their first child, Nellie. But when I did, it was clear that Maggie was pregnant when she married Moses.
Imagination. This fact gave me permission to add passion to my great-grandparents' courtship.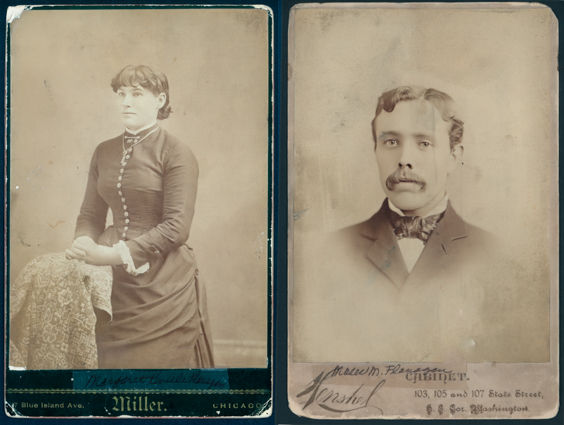 When it comes to writing about your ancestors and their world, imagination becomes more than a flight of fancy. It's the only way to get from fragmentary facts to the known destinies of your characters. The factual threads can't be compromised, but in writing a family saga—your family saga—intuition is the needle that darns the frayed threads into a story.
Have you tried weaving the threads of your family history into a story? I'd love to hear about your process!
FOLLOW me on my Facebook page, share this post to your friends, and....