Mad in Pursuit Notebook
[Here]
Ndop Textile of Cameroon
What. "Ndop" -- a ceremonial cloth made of cotton woven in narrow strips, sewn together; patterns stitched with raffia to form a resist; dyed in indigo. Abt. 85" long. From the Bamileke people of the Cameroon Grassfields, west Africa. 20th century.
STORY. Whenever a new collectible enters our home, I blame Jim. He's the collector. But his collecting bug settled down more than a decade ago. I think it's jumped to me--not so virulent, but a little bit of "I need/I want" grabs me from time to time. This week, while researching some African beads, I found a dealer selling ndop cloth. I've had an eye out for ndop since I became interested in indigo. I love the soft geometry of the patterns. I love the old-jeans softness of the cotton. So... had to have it.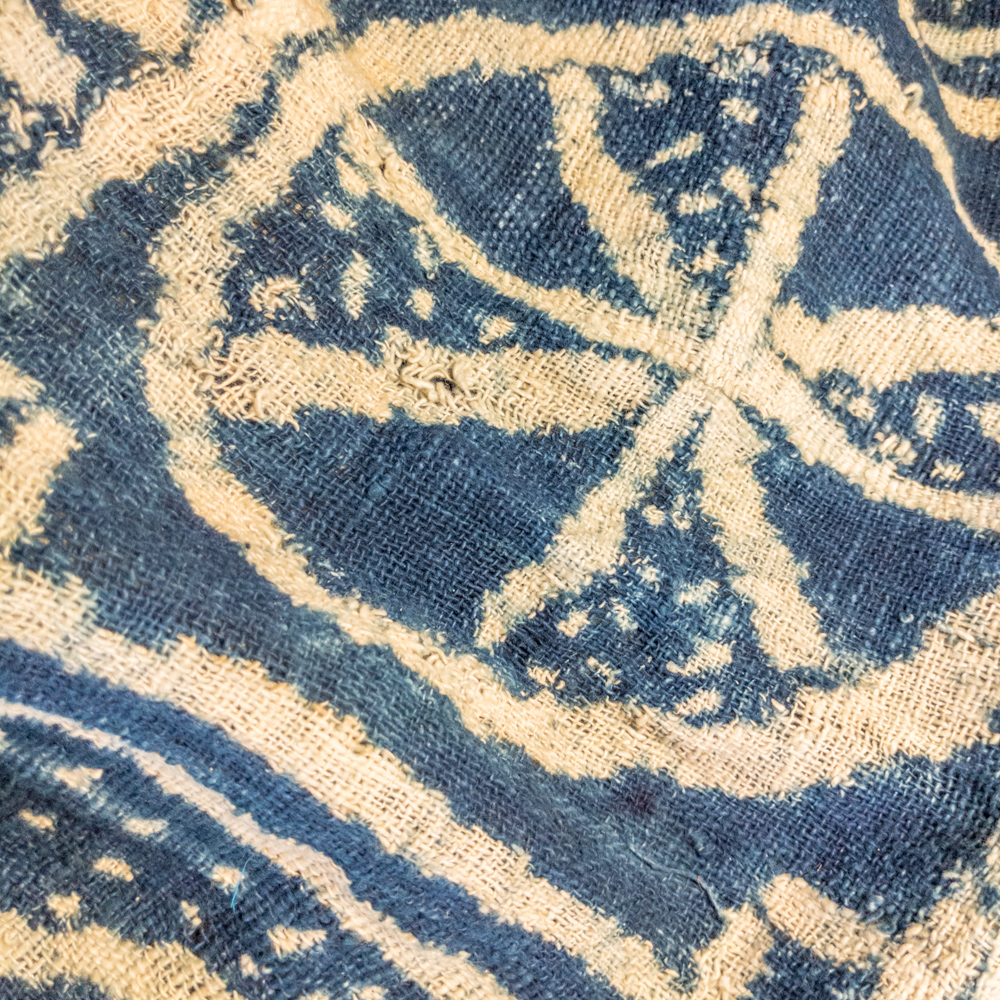 I found a photo of men wearing this type of cloth during the annual Ngoun-Ngoun Saa ritual. I hope the piece I bought has absorbed some of that energy!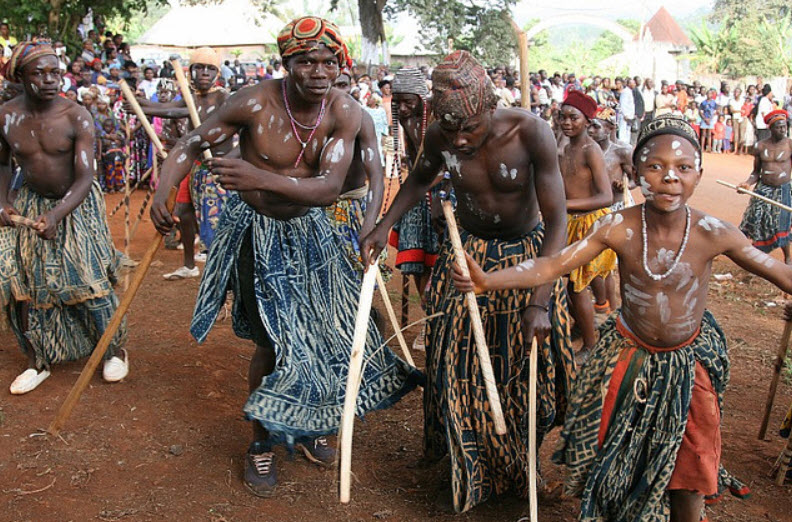 ***
---
THE SUDDEN SILENCE: A Tale of Suspense and Found Treasure (2015) Thailand: lovers of ancient treasure tangle with international black markets. Delia Rivera pulls Martin Moon back into the game and their quest turns deadly. In paperback and Kindle editions.
TRIBE OF THE BREAKAWAY BEADS: Book of Exits and Fresh Starts (2011) Time after time, Mary asks herself: Do I go or do I stay? She finds her power in her ancestors: Smart women turn discontent into action. An illustrated memoir in paperback and Kindle editions.
PASSION AND PERIL ON THE SILK ROAD: A Thriller in Pakistan and China (2008) The twin forces of revenge and redemption drive Nellie MacKenzie and Taylor Jackson on a crazed adventure into the heart of Central Asia. They grapple with issues of ethics, trust, rage, and bitter heartbreak -- as well as the intrigue of the international antiquities trade. In paperback and Kindle editions.
Connect:

All pages in this website by Susan Barrett Price are licensed under a Creative Commons Attribution-Noncommercial-Share Alike 3.0 United States License. [The snowstorm image at the top of this page came from Wikipedia, under a Creative Commons license.]