Mad in Pursuit Notebook
[Here]
Stone Beads of Columbia
[#28] Agate hardstone cylinders, incl. onyx and carnelian from the Cauca Valley culture, 300 - 700 C.E.
[#97] Carnelian bullet shapes and cylinders, from the Tairona culture, 800 - 1500 C.E.
STORY. ....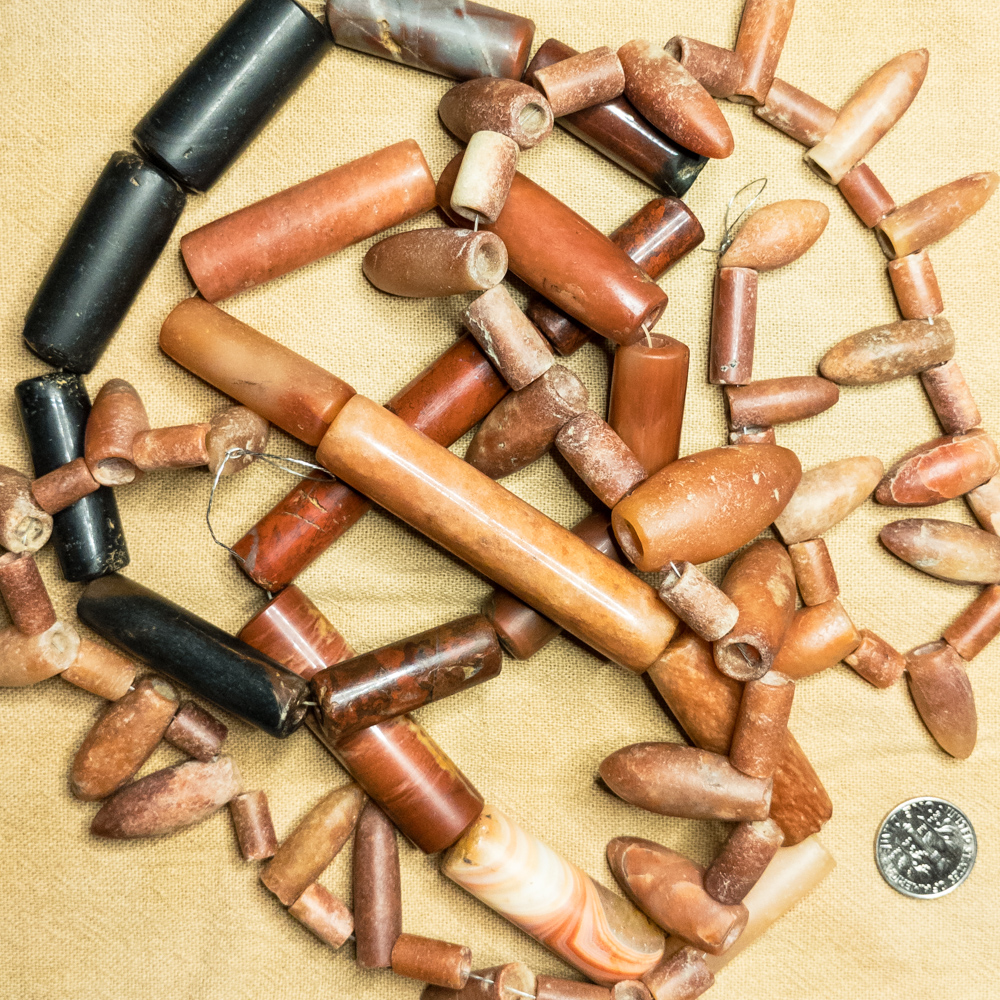 ***
---
THE SUDDEN SILENCE: A Tale of Suspense and Found Treasure (2015) Thailand: lovers of ancient treasure tangle with international black markets. Delia Rivera pulls Martin Moon back into the game and their quest turns deadly. In paperback and Kindle editions.
TRIBE OF THE BREAKAWAY BEADS: Book of Exits and Fresh Starts (2011) Time after time, Mary asks herself: Do I go or do I stay? She finds her power in her ancestors: Smart women turn discontent into action. An illustrated memoir in paperback and Kindle editions.
PASSION AND PERIL ON THE SILK ROAD: A Thriller in Pakistan and China (2008) The twin forces of revenge and redemption drive Nellie MacKenzie and Taylor Jackson on a crazed adventure into the heart of Central Asia. They grapple with issues of ethics, trust, rage, and bitter heartbreak -- as well as the intrigue of the international antiquities trade. In paperback and Kindle editions.
Connect:

All pages in this website by Susan Barrett Price are licensed under a Creative Commons Attribution-Noncommercial-Share Alike 3.0 United States License. [The snowstorm image at the top of this page came from Wikipedia, under a Creative Commons license.]