Mad in Pursuit Notebook
4251 Penrose
Kitty as Matriarch: 4251 Penrose
The north St. Louis address of 4251 Penrose represents the height of Kitty Mom's powers as a matriarch.
In 1926, Kitty Flanagan Barrett became a widow with four young children and a retail grocery business.
In 1932, after her youngest child, Kathleen (my mother), was severely burned, she decided to lease the operation of Barrett's Market to Charles and Sidonia Winther until her boys were old enough to take over the family business. Somehow, as part of this deal, she purchased the Winthers' rental property, a four-family flat on Penrose.
This four-family flat in Holy Rosary parish was built in 1923.
Each apartment was about a thousand square feet, in a shotgun arrangement. Newspapers of the time advertised living room, dining room with Murphy bed, kitchen, bedroom, bathroom. After World War II, young parents had no use for a dining room, so that space became the walk-through master bedroom, while the babies got crammed into the back bedroom.
In 1939, when her daughter Mary settled down with Lester Hohmann, Kitty set them up in one of the second-floor apartments. There they had their first two children, George (1940) and Barbara (1942).
In 1942, Kitty's son Bob died in an airplane crash, no doubt heightening her matriarchal insticts.
In the late '40s, when the Hohmanns wanted a house, Kitty negotiated a trade with the Corcoran family who lived down the street from her at 5835 Ridge. In exchange for their house, the four unmarried Corcorans (Irene, Rose, Dorothy, and Mike) got the upstairs apartment on Penrose.
In June, 1947, a first-floor apartment was freed up for Kitty's youngest, Kathleen, and her new husband Walter Price. Three of their four children (Susan [1948], Thomas [1951], and Ellen [1957]) were born here before they moved to south St. Louis in 1959.
In April, 1949, an upstairs apartment was freed up for Kitty's son Bill and his bride Lillian Demme. Their three children (Robert [1950], Catherine [1953], and Carmen [1957]) were born there before they moved to Overland about 1958.
When the Prices moved out in '59, Kitty sold the building. Her work was done.
1950 census ennumeration sheet for this address: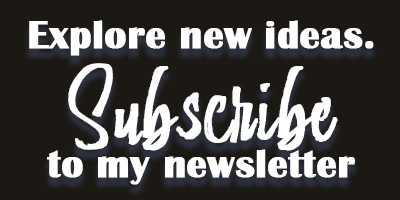 ---
Books from Mad in Pursuit and Susan Barrett Price
: KITTY'S PEOPLE: the Irish Family Saga about the Rise of a Generous Woman (2022)| HEADLONG: Over the Edge in Pakistan and China (2018) | THE SUDDEN SILENCE: A Tale of Suspense and Found Treasure (2015) | TRIBE OF THE BREAKAWAY BEADS: Book of Exits and Fresh Starts (2011) | PASSION AND PERIL ON THE SILK ROAD: A Thriller in Pakistan and China (2008). Available at Amazon.

All pages in this website by Susan Barrett Price are licensed under a Creative Commons Attribution-Noncommercial-Share Alike 3.0 United States License.