mad in pursuit notebook
DISPATCHED FROM THE CROSSROADS
Ecuador: Folk Art Necklace With Coins and Medals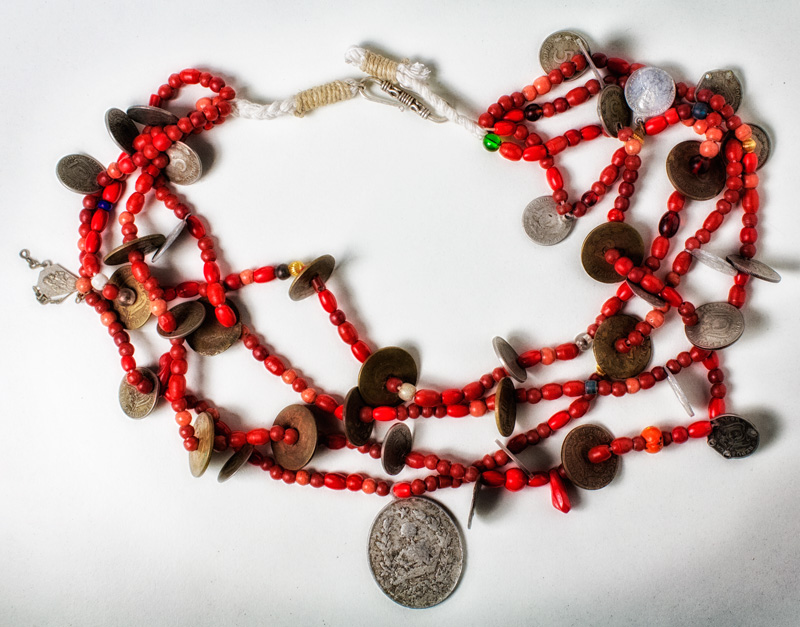 Subject. Sometimes a piece of jewelry is not that precious but still draws you in. I bought this necklace in Ecuador... 1998, 2001? I seem to have no record of it. I have out my old trip diaries... not finding purchase records, only finding nostalgia for a country I adore.
Faux coral beads are strung with an assortment of center-drilled old coins and worn religious medals. The dates on the coins range from 1924 to the 1960s -- 5, 10 and 20 Ecuador centavos, plus a couple coins from Colombia. There is a Sacred Heart medal (Corazón de Jesús, ten piedad de n.], a Miraculous medal, a St. Paul, a St. Joseph and a couple I can't identify. They are very worn and barely legible -- a good sign for the seeker of authentic, beloved things... and perhaps a mountain village indio cleaning out the proverbial junk drawer to make something pretty. Look at the medal on the far left -- if I weren't a Catholic, I wouldn't have recognized that as the medal that connects the "decades" of the rosary with the part that contains the crucifix and the Glory-bes. The large medal in the lower center is so worn, I can't make anything of it.
I believe this is a typical ecuadorian design, but can find anything about it via Google... aha, the internet doesn't know everything.
Composition. Straight documentation, to show the construction and details.
Technical. I would have loved to have captured a photo of every unique element but I was too impatient. I did enhance the photo with Color Efex Pro (detail extractor + dark contrast + glamour glow) and a little vignetting via a 50% gray layer/overlay mode.
Camera Data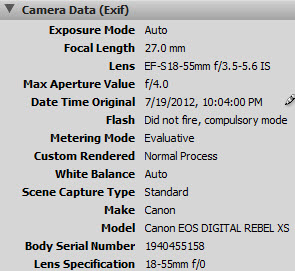 Jul 20, 2012