Stitching: Shaped Cloth-Weaving + Pocket Saint
Wednesday, 11.12.2014. Made a new "pocket saint," this time flat. She is layered with batting and a cotton backing and embroidered. She is very watchful -- so much to worry about in this world, so much to warn against.
I made her for the pocket of the linen shirt I've been playing around with. I made slits in the back and wove through strips of one of Jim's old shirts -- polka dots from the '70s (which I don't think he ever wore).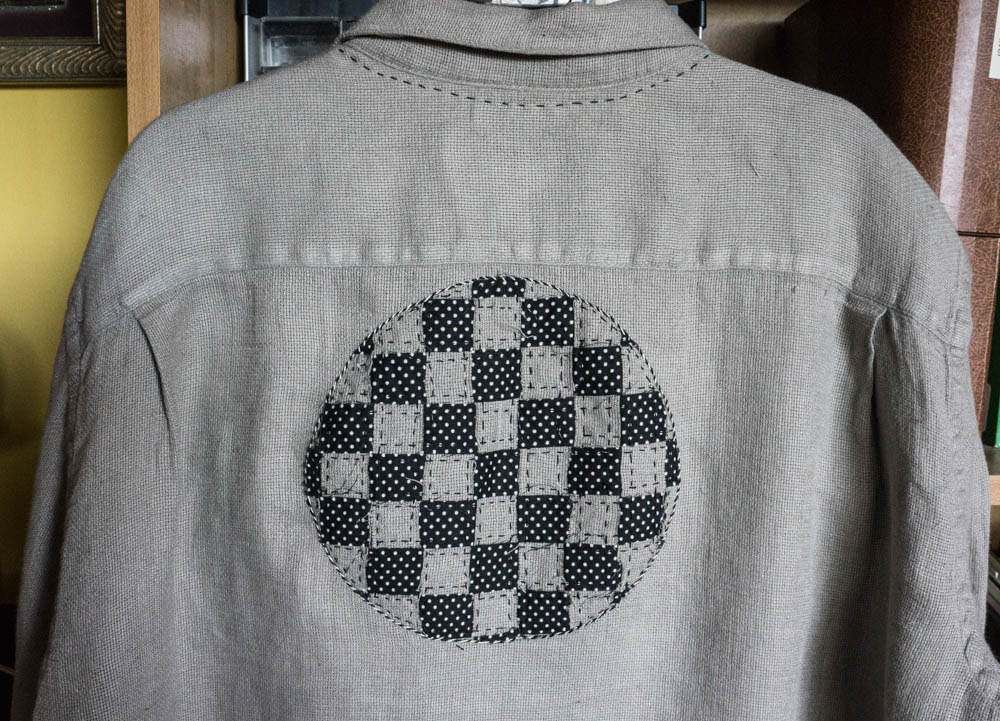 Jim says it looks like I'm being targeted for a chess match.
Speaking of Jim, I put him to work picking the threads out of the cloth weaving I did last week -- the one where I crossed my autumn colors with light green prints. That gruesome result kept taunting me, so it had to go. After Jim finished, I rewove it with the black and white polka dots (photo below). Much more interesting now.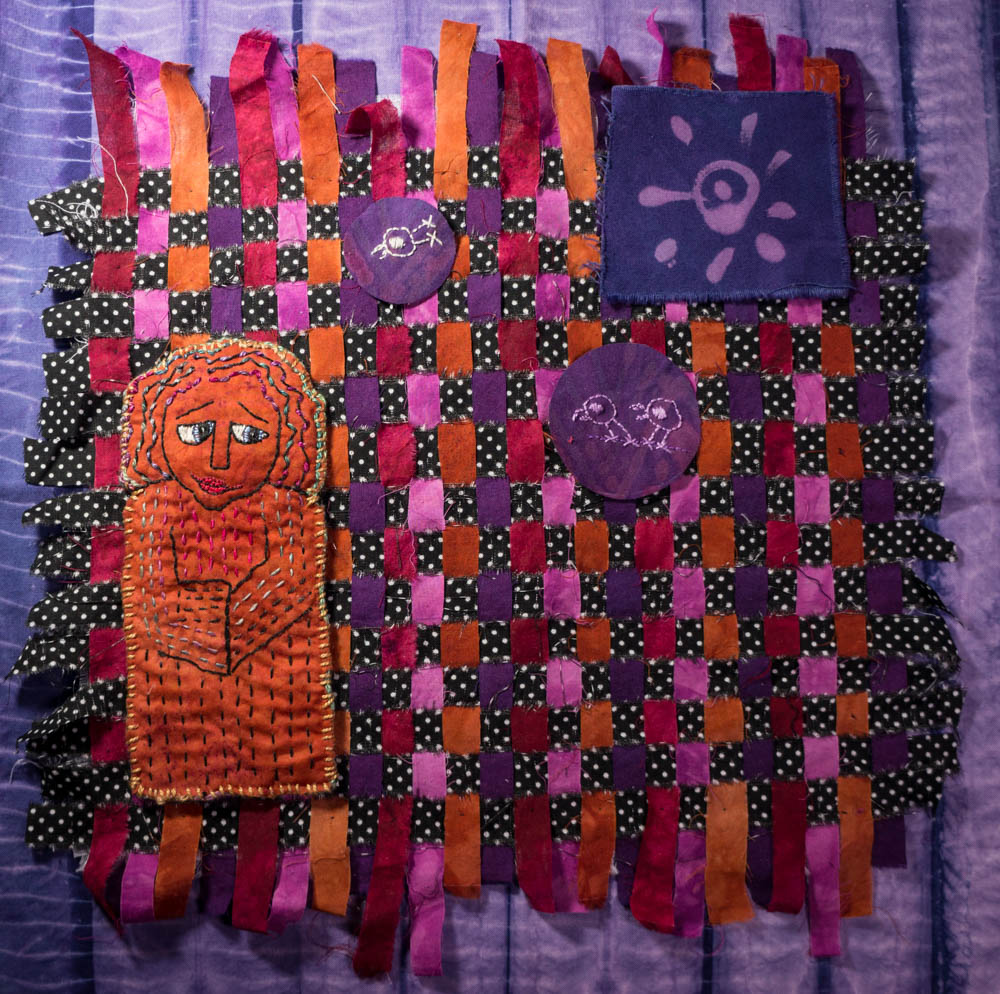 ***