1 Jan 2023. In 2022 I emerged from the dream world of writing into the gritty world of book marketing.
I miss the dream world—the quiet work of polishing sentences, sharpening characters, and reconstructing a world long past. Most of all, I miss the sudden "sparkly moments" of connection with the ancestors who populate Kitty's People.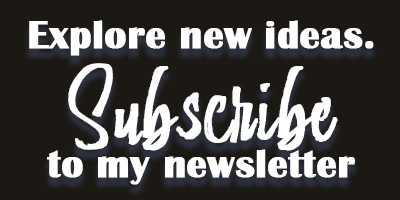 What I call "sparkly moments" are the closest I come to sensing the divine, to feeling at one with the universe. I like that feeling. It's magic. I want more.
Meanwhile, I've been reading Karen Armstrong's Sacred Nature. She reminds me that many religious traditions believe "God" is the ineffable spirit present in all of nature—a spirit that modern consumerist societies have lost touch with. With work, she says, we can regain the mystical connection—the sparkly moments.
So, my year opens with the question: what "work" will give me more sparkly moments?
Quiet mind, yes. Open heart, yes. A step back from consumerism and mass-media crap, yes.
And then what?
A re-energized mind and busy hands, yes.
For me, the "rituals" that will get me to a divine connection are all about the arts: creative writing and making stuff.
For me, the arts form the transition zone between the soul-crushing realities of everyday life and the kiss of angels. They are full of quiet rituals: preparing space, organizing materials, settling on a direction or theme, lining up tools, setting aside time, taking the plunge into a project, calming frustrations, solving problems, adding skills, tackling what's difficult, persevering, and finishing.
So, my plan for 2023 involves creating sacred space by:
How about you? Have you set any intentions for the year ahead? I'd love to hear about them!