12 Jan 2023. After I finished the Toni doll repairs in mid-June, I needed another afternoon project—something easy and fun. I stumbled on to the videos Carmen's Agosia Arts. Her whimsical animal-head dolls caught my eye. I loved her philosophy of using recycled material, especially wool suiting. And she made it look so easy!
To make the project even more stress-free, I downloaded the bird body and raven head patterns from her Etsy shop.
I had everything I needed on hand: scraps of wool suiting (mostly felted), cotton stuffing, chenille stems, and lots of tools.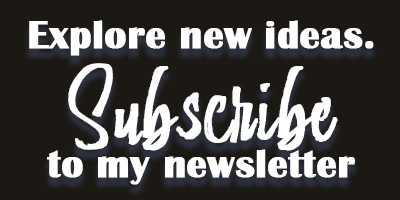 Phase 1
Carmen's instructions were good and I'm pretty adept at sewing up doll parts, turning them right-side-out, and stuffing them with cotton. I get through the "what, are you kidding me!?" phase much quicker than I used to. Hemostats aren't just for surgery. They are wonderful doll-stuffing aids.
Jun. 23. Work in progress (image below). Stuffing!
Jun. 25. I wrote this self-encouragement in my notebook: "Finished stuffing. Onward. Consider my craft work a daily practice. Focus the eye, work the fingers, deepen understanding, calm and focus the mind. The goal doesn't matter, isn't the point." Impatience is always nibbling at me.
I got as far as creating the hand "skin" and filled one with its chenille-stem "bones."

However, my morning work of putting Kitty's People into Indesign suddenly began spilling over into the afternoon. Suddenly, all my discretionary time was about the final push to get Kitty beautifully laid out and indexed.
And once I got the thrilling paperback in my hands, all my attention turned to bringing my four other books up to standard—revising a cover, getting out a paperback version, etc.
I was in full author mode.
My raven project got boxed up and consigned to a corner in the bedroom.
Phase 2
Nov. 22. Up to my eyeballs in book-marketing conundrums, I pulled out the raven project and finished up the little hands.
But to my distress, I'd completely lost my mojo. Where was I? Why did I think this was an easy project?
Dec. 1. I finally got my bearings. I began connecting all the parts with button joints, taking extra time to cover each button with fabric (learning from another of Carmen's videos).
Dec. 3. Work in progress (image below). Maddie steps in to urge me on, deciding that "Edgar" will be her familiar.
Dec. 6. Now for the head. The instructions told me to start with the beak, but led me into a complex exercise in laminating cardboard into a beak shape. Hmmm... too tricky.
Much less complicated to make the beak from polymer clay. It helped that Carmen had a video on polymer clay beaks.
But instead of then layering wool into a bird-head shape, I decided to needle-felt the head. It worked!
A couple of onyx beads became his eyes.
My intention was to follow Carmen's instructions for making a moveable head by way of another button joint. But... I'd packed the torso so densely with cotton that my needle wouldn't penetrate it. Ok, nevermind. (Finished head in image below.)
Dec 7. The needle-felted head worked out! Now my raven-man had some attitude!
Next was making his little vest. I loved being able to set up a miniature pressing station, with a felt ironing mat, a mini steam iron, and tailor's clapper (image below). It was easy to stitch the vest together by hand rather than fuss with the sewing machine.
Dec. 8. Edgar was finished. But his clay beak and wool head were too heavy and he kept flopping on his face. I had to spend some time figuring out how to add weight to his backside. Engineering balance is one of those things I don't think about in the heat of construction. Good thing I don't build bridges.
Was Edgar worth it?
Edgar is a funny and one-of-a-kind addition to my growing army of dolls. I got to practice some old skills, learn some new ones, and exercise my problem-solving. Like all good projects, he pulled me out of my comfort zone.
Thanks again to Carmen and Agosia Arts for the inspiration and the pattern.
FOLLOW me on my Facebook page, share this post to your friends, and....