8 Mar 2023. I can't remember how old I was when I saw the Colleen Moore dollhouse, but I was blown away. The wealthy 1920's actress spared no expense to build her fairy castle, now on permanent display at the Chicago Museum of Science and Industry. The castle is a microcosm, a museum in miniature, every item commissioned from the great artists and designers of the day or plucked from fabulous museum collections around the world.
Microcosm: don't you just love that word?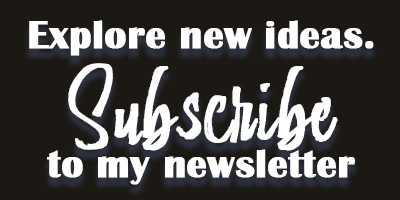 I'm thinking about it this week as I struggle to make a series of four-inch dolls from pipe cleaners and wooden beads, wondering what made me think it was a good idea. I'm no miniaturist, but pretending to be one, mimicking the process, lets me see the world through new eyes. (Image of work in progress below.)
Because I love to go all in on these things, I'm reading In Miniature: How Small Things Illuminate the World by Simon Garfield. He writes:
The desire to play with small things becomes a desire to make small things, and both stages address the human need for mastery. We live in a huge and doomy world, and controlling just a tiny scaled-down part of it restores our sense of order and worth. We may not play in the World Cup or the Ryder Cup, but there is always table foosball and minigolf. What is a drone if not a modern remote-controlled model airplane? And what is a globe if not everything we understand about the lay of the land?
Sometimes I need to prove that my husband Jim was the instigation for my three-ring-circus of art projects. I quickly gathered up a few of his miniatures for the tableau at the top of this page: British World War I toy soldiers (with cameras, not guns); Chinese mudmen; the smallest of his Chinese cork carvings; and a tiny Thai Buddha head. Yes, it's all his fault.
Of course, I can't help thinking about books too. While so much of our reading happens in boundless digital spaces these days, lovers of physical books understand that each book contains a world. Whether fiction, memoir, biography, or history, the author has carefully delimited a universe, to be comprehended within the space of so many pages. To the reader, it is comprehensible, manageable. To the writer, it expresses her mastery over a subject or theme. It expresses her choices in creating characters that come to life for us.
We now talk of "metaverses"--vast cyberspaces, driven by algoritms and already colonized by early adaptors and corporate marketing departments. But for infinite grandeur, I'd rather contemplate the stars. And for my imagination, give me a microcosm.
FOLLOW me on my Facebook page, share this post to your friends, and....