22 Mar 2023. Look at this image. On the left is an unbranded thrift-store doll, about fourteen inches tall. Given the tangle of her hair and the stains on her face, she was well loved but, alas, outgrown and discarded.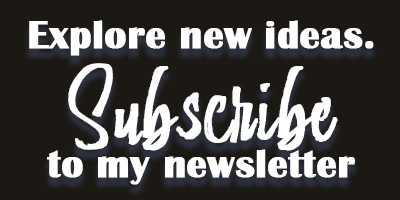 On the right is the same doll, rebuilt to a statuesque 25-inch guardian figure, offering a haven to the 4-inch effigies representing those aspects of myself in need of her power and protection.
I was going to give you a straight process story about the various impulses and motivations behind this transformation, but...
What if this was a fairy tale? What if this was the story of an old woman who lived by the sea in a cold climate? Whose husband was hobbled and forgetful. How would you describe her?
I'd say she was an isolated artisan accustomed to living with ghosts: her husband, a ghost of his former self; the spirits inhabiting the old man's collectibles haunting every corner; not to mention the sweet souls of the ancestors she researches and writes about.
In one of the old woman's future-project baskets, there is a $3.99 thrift-store doll, not precious at all, bought years ago to experiment with. Her acrylic hair had already been shaved off and her stained face scrubbed of its factory make-up. The old woman had named her Saturday, for the day she was bought.
Saturday was restless.
All things have a secret life, you know. Especially well-loved toys. Especially dolls.
Dolls have power. But they also need purpose. Getting dusty on the bottom of a future-project basket is the lowest purpose. A weak maybe some day.
And Saturday did not want to wind up as a Halloween zombie baby, played for laughs.
But let's say Saturday loved the old woman. Or at least she had a growing affection for someone so diligent about her work and so patient with her husband. Besides, it's January. The risks of the winter ahead are great. The old woman is feeling the nibble of loneliness, of a sadness she can't name. Her fingers are stiffening. And she just wants to sleep.
Saturday casts a spell. Out of the storage closet tumbles a pile of possibilities: felted old sweaters, antique lace, the husband's monogrammed handkerchiefs, vintage jewelry, a christening gown, and bags of fabric scraps.
As the old woman sorts through the mess, Saturday floods the room with inspiration. The old woman picks her up and snaps her into a doll stand.
Saturday commands: Look at my bland face, my puny arms and legs. You brought me into your home to experiment, to help you learn dollcraft. But I've been snoozing in that basket for two years, bald and buck naked. Get out that never-opened package of paper clay and give me an interesting nose and a fierce brow. Make me tall!
The old lady pours herself a glass of wine and considers the challenge. Maybe she'll skip this afternoon's nap and pull out some tools.
You see where such a fairy tale might lead, don't you? In exchange for transforming little Saturday into a formidable, indomitable giant through the assemblage of myriad old things, the old woman is revitalized. Her brain sparks with design and engineering problems. Her achy old hands relax into the work. She laughs. And she is kinder to her old husband.
Saturday becomes the Guardian. With great delight, the old woman creates tiny effigies of herself. They represent her moods, her vulnerabilities, her unspoken neediness. She tucks them into the bands of the Guardian's skirt.
Saturday has a purpose now.
Yes, this might be an interesting fairy tale, don't you think?
FOLLOW me on my Facebook page, share this post to your friends, and....