14 June 2023. I'm driving myself nuts. Ever have that feeling? All I wanted was a simple summer project—something skilled, something useful, not like the dollmaking that haunts my winter days.
I came upon a video by Kate at Last Homely House. She made simple quilted cushions for a set of straight-back chairs. Very whimsical, very charming.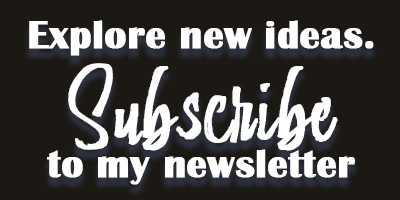 I have a set of bird's-eye maple chairs with caned seats. The cane on most of them is cracked or broken. I'll make cushions for them!
For years, one of my summer projects has been an outdoor indigo-dye station. I love playing with indigo! But I have a giant stash of blue fabric already, both hand-dyed and purchased. So, no dye pot till I produce my cushions.
My sewing machine came upstairs, along with all my blues. Enough for cushions… and placemats… coasters and mug rugs.
I began with random piecing of scraps. It was just for practice. But the process made me pull out my Jean Wells books on art quilts. Oh, how lovely!
To heck with my plan for carefully measured squares, pieced with a carpenter's precision! I'm going improv!
I will channel the energies of the quilters of Gee's Bend, Alabama, who grab fabric from a pile of discarded clothes, cut swaths without benefit of rulers, and make the piecing fit their own internal rhythms. Yes!
Problem. As with piano-playing, improv is harder than reading sheet music. It's a whole internal mind-body-spirit thing, way outside my comfort zone. To amount to anything vaguely beautiful, improv piecing requires actual creativity—instinct, intuition, surrender.
With a trainwreck of fabric strewn across our living space, I began to curse the project as the devil's own spawn. What was I thinking? This was not relaxing. This was like some kind of brain-plasticity therapy I wasn't in the mood for.
But here's where old age is an asset. I've been on this trek before. You know the one. Succumb to the temptation to step outside your comfort zone, and find yourself cursing the chaos. Calm down. It's just a new learning curve. The best way out is through. Quitting is always an option. Of course. But you know that if you stick with it, you'll reach that click, that moment when you smile and think, okay, I got this. You find your rhythm, you define your scope. You have your process.
With persistence, you tap-dance your way forward to a renewed and expanded comfort zone. My little diagram illustrates how it feels to me:
So far, I eked out one placemat, hand-quilted, with an applique of my character Lucy for a little whimsey and Susan-ness (image below).
But, as I start on a chair cushion, I still haven't felt that click, that groove. I'm indecisive and distractible. Timid. But this I know: The best way out is always through [Robert Frost].
Do you struggle with learning curves? Have you recognized their pattern in your life? Write me!
FOLLOW me on my Facebook page, share this post to your friends, and....