Mad in Pursuit Notebook
Map Insights: Modie and Joe Flanagan in Chicago
[]
Feb. 19, 2023. One of the major dramas in Kitty's People was the murder of Kitty's brother Modie, which took place in Chicago. There is quite a bit of documentation around this incident.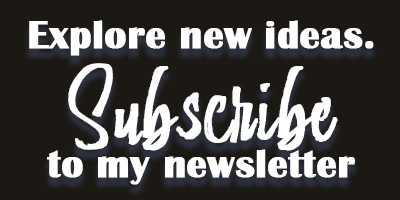 Joe in Chicago. I didn't realize how his brother Joe might have been involved till I started plotting addresses on maps. Joe's 1917 draft registration (image below) located him in Chicago, working for Dan Herr's Teaming Company (a hauling/carting business). I was easily able to locate his home address on W. Jackson, but the teaming company was elusive. I spent time looking at old want ads for clues about its location (newspapers.com), then found a good old Chicago map where I could zoom in on the streets. It appears that over the years "St. Ann" Street was renamed "Racine." I could finally pinpoint the exact location of Dan Herr's at the intersection of St. Ann [Racine] and Madison.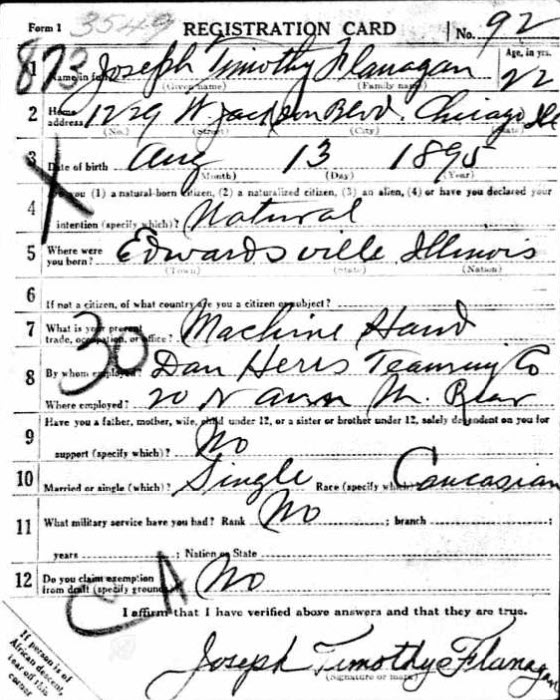 Revelation. When I went to map Modie's residence in Chicago, I discovered it was practically next door to Dan Herr's Teaming Company. What???
Back to studying my timelines.
Joe had moved to Chicago by June 1917.
During 1918 Modie was in the St. Louis Workhouse, till he escaped over Thanksgiving (while the Spanish Flu was raging). It is easy to assume he took off for Chicago at that time, if only because so many St. Louis gangsters were establishing themselves there in the run up to Prohibition.
Modie was shot in May, 1919.
Joe eventually moved back to St. Louis, but there is no evidence of his return until the 1920 census.
It was easy to imagine the brothers' paths crossing: Modie showing up in Chicago full of bravado from his jailbreak; Joe tracking his brother's hijinks in the news till his murder; and Joe escorting his brother's body back to St. Louis.
The mapping process allowed Modie's demise to be more deeply witnessed, more deeply mourned.
FOLLOW me on my Facebook page, share this post to your friends, and....