Aug. 9, 2023. Spring 2020. The world stood still as Covid raged. My mom had just died. Z and I were isolated in our cabin, having our food delivered and hoping the spring storms wouldn't knock out our internet.
It was time for me to consider taking on a plague project. With lots of raw material on hand and many online archives available, something to do with family history was the logical and sentimental choice.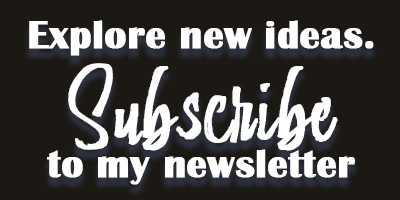 As I look back on the origin of KITTY'S PEOPLE, I can see the five powerful motivators that not only got me started but also saw me through to the end—320 pages and two years later.
FIRST, love of the stories. About my grandmother's beloved mother, dead too soon; her star-crossed siblings; how she met my grandfather–then lost him; the grocery store; my mother catching on fire. I had grown up with these, the paradoxical DNA of Kitty Mom's exuberance and generosity.
SECOND, need to share. Finding facts to back up the story gave me many ah-ha moments and heartwrenching insights into the Flanagan family. I couldn't keep these to myself. I had to engage others in my saga.
THIRD, need to see the whole picture. I'd been telling Flanagan family anecdotes on my website for years. But for every dramatic incident, I wondered what else was happening. What was my grandmother doing when her kid brother was shot down in Chicago?
FOURTH, the challenge. How does an amateur historian create a complete and compelling narrative without complete knowledge? How could I use circumstantial evidence, logic, and intuition to weave invisible patches across the holes in the fabric of Kitty's story? There had to be a way.
FIFTH, the thrill. For two years, I got to walk in the footsteps of my people. I heard their piano-playing, smelled their peach cobblers,and read their newspapers. For two years, I worked in their grocery business through the Spanish flu pandemic, World War I shortages, the Roaring Twenties, and the Great Depression. I felt the heat of their passions. I felt the chill of their defeats.
I knew from the pacing of the first chapter that KITTY'S PEOPLE would need to be a long book. It became my epic.
If you're interested in knowing a bit more about my process, the Preface of KITTY'S PEOPLE is posted here.
Are you a writer? Have you tackled an epic project? If not a great saga, maybe a series? I'm dying to know more about you!
Till next time!
FOLLOW me on my Facebook page, share this post to your friends, and....