3 May 2023. Here in the Monastery of Artful Delights, any given day can bring enchantment. Pick up a small wood carving—some kind of Japanese character with bulging mother-of-pearl eyes. And out pops an ivory tongue. What??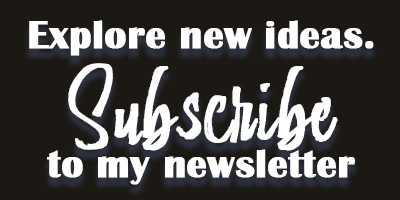 Amid Jim's collection of serene Buddhist figurines, this trinket commands attention. When I first discovered him in a drawer on a June day a dozen years ago, I spent half a day putting together his story. It always feels like a miracle when I also discover the bill of sale. Jim usually kept them, but dropped casually into a file folder, amid hundreds of others. But I found it!
The boxwood carving was bought at a Rochester NY antique store in 1996 for $55. It was labeled "fox priest," with a note that it had been collected in Japan in 1903.
My research that day concluded he must be a kitsune. In Japanese folklore, the trickster fox (kitsune) can be a shape-shifter, often taking the guise of a priest or monk. If he gets drunk or careless, his tail shows and gives him away.
Fast forward to another spring round-up of collectibles. When I picked up this little character again, he again stuck his tongue out. And again, I laughed.
I put him on a table and took a shot of him with Google Lens. Surprise—there were many similar figurines! He is not a kitsune, but another shape-shifting trickster: tanuki.
Tanuki is a supernatural raccoon-dog. Interpretations of this disguise vary.* But here's the version I'll tell you when you visit: Tanuki is disguised as a poor traveler heading for the sake brewery to fill his flask. He carries an account book to keep track of the sake bills he'll never pay. His straw hat protects him from the rain. His protruding tongue conveys how thirsty he is!
Scholars write glowingly about tricksters in mythology. They are physically weak, yet cunning, full of subversive humor. They defy norms and break taboos. They live at borders and crossroads, enjoying the chaos and letting cultures collide. They can be scary. Or endearing.
To Americans who grew up on Bugs Bunny and Bart Simpson, who love damaged-genius rule-breakers like Gregory House MD (House) and Walter White (Breaking Bad), the romance of the trickster might be all too acceptable. Tricksters like Donald Trump defied norms with glee and got elected President. And of course, conspiracy lovers see shape-shifting tricksters everywhere.
In Japanese culture, the Tanuki of medieval times was a frightening creature who haunted or possessed unwary travelers, hunters, woodsmen, or monks. In modern times, Tanuki became harmless and amusing, "more interested in encouragning generosity and cheerfulness among winers and diners than in annoying humankind with its tricks."*
As I blow off the dust collected on our little Tanuki's hat and place him back on our shelf, I hope all your hauntings turn out to be harmless teases who disappear with the wink of an eye.
Write me!
*The most comprehensive discussion of the trickster Tanuki is at OnMarkProductions.
FOLLOW me on my Facebook page, share this post to your friends, and....